Two years of operation for the Cryo Pur plant at Greenville Energy
March 2020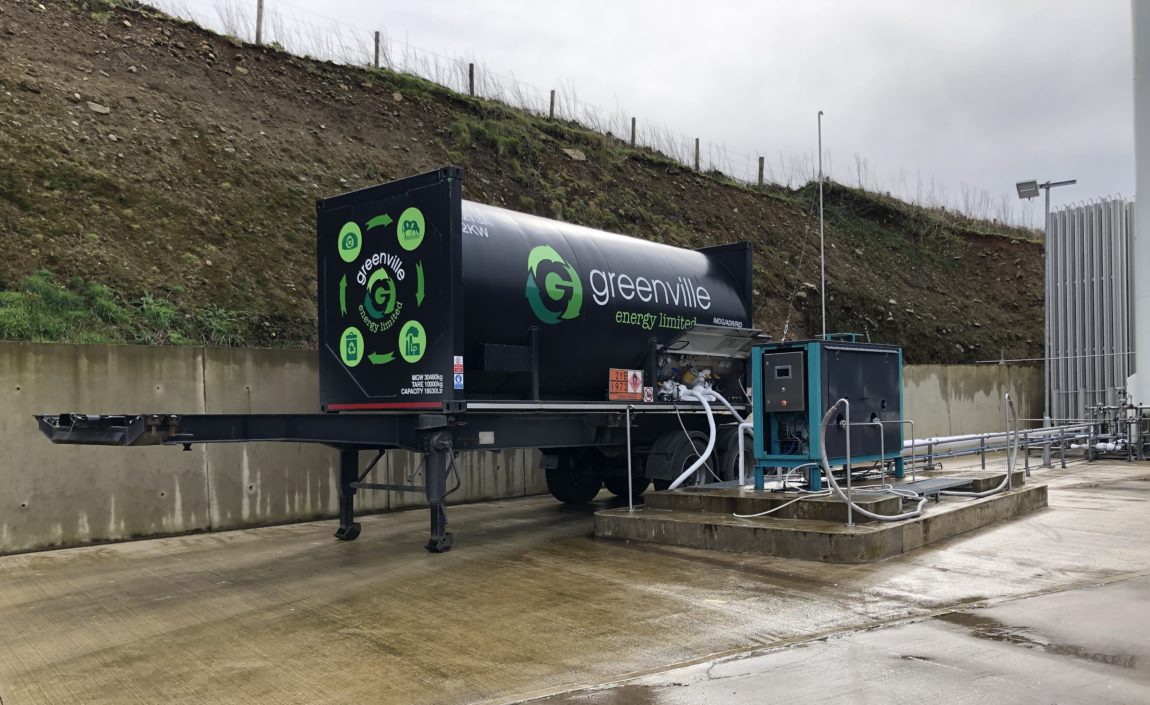 The first commercial Cryo Pur plant, built at Greenville Energy in Northern Ireland, passed in January the mark of two years in operation. This confirms the performance of the Cryo Pur technology for biogas upgrading and  biomethane liquefaction, and gives the company an unmatched experience in the bio-LNG production market.
After being installed at the end of 2017, the first-of-its-kind plant quickly reached continuous production to be able to supply two industrial customers with bio-LNG for off-grid renewable heat and power generation.
In close cooperation with the customer, Cryo Pur proactively addressed some issues associated with first commercial references, and managed to reach the nominal capacity in a record time for the industry. Greenville Energy's bio-LNG production is now stable at 3 tons per day (i.e. treating 300 Nm3/h raw biogas).
In 2020, Greenville Energy considers to further increase, with the support of Cryo Pur, its production and sales of dry ice (i.e. solid CO2 recovered from the process), which would raise the project's turnover above initial expectations.
For its part, Cryo Pur has incorporated the key learnings from Greenville in its new plants' design, to ensure that its next bio-LNG projects become other successes!
For more information, or if you wish to visit the Greenville Energy bio-LNG plant, please contact us.