Cryo Pur named FrenchTech Ambassador for the COP 21
November 2015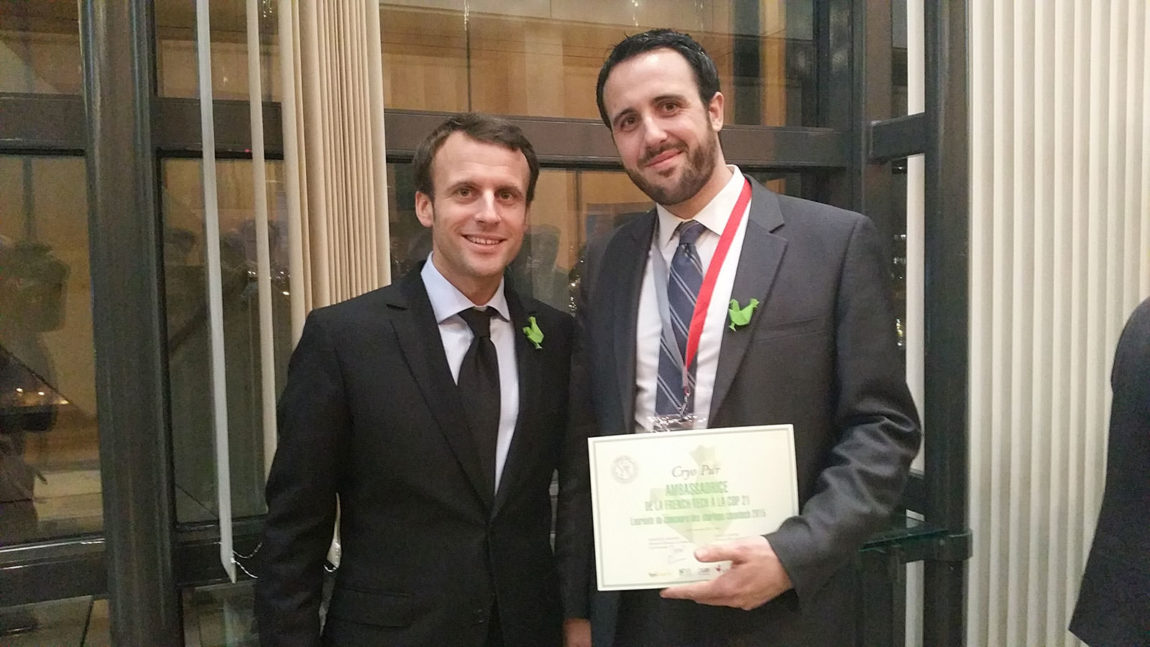 On November 27th 2015, Mr Emmanuel Macron, French Economy Minister, and Axelle Lemaire, State Secretary in charge of Digital have awarded Cryo Pur the certificate of French Tech Ambassador for the COP 21.
Cryo Pur came first in the « Circular Economy » category of the Clean Tech start-up challenge initiated by the Ministry of Economy, Industry and Digital, and organized by Mission FrenchTech, BPI France and Cleantech Open France.
Cryo Pur also took part in the « Gallery of Solutions » at Le Bourget from December 2nd to 5th together with the Environment Agency ADEME, and in Le Bourget conferences on December 3rd with the PEXE.
Read the press report (in French):
Cryo Pur, Ambassadrice de la French Tech à la COP 21 | CCI Essonne