Italy : Cryo Pur receives a « 2019 Sustainable Development Prize » at Ecomondo
November 2019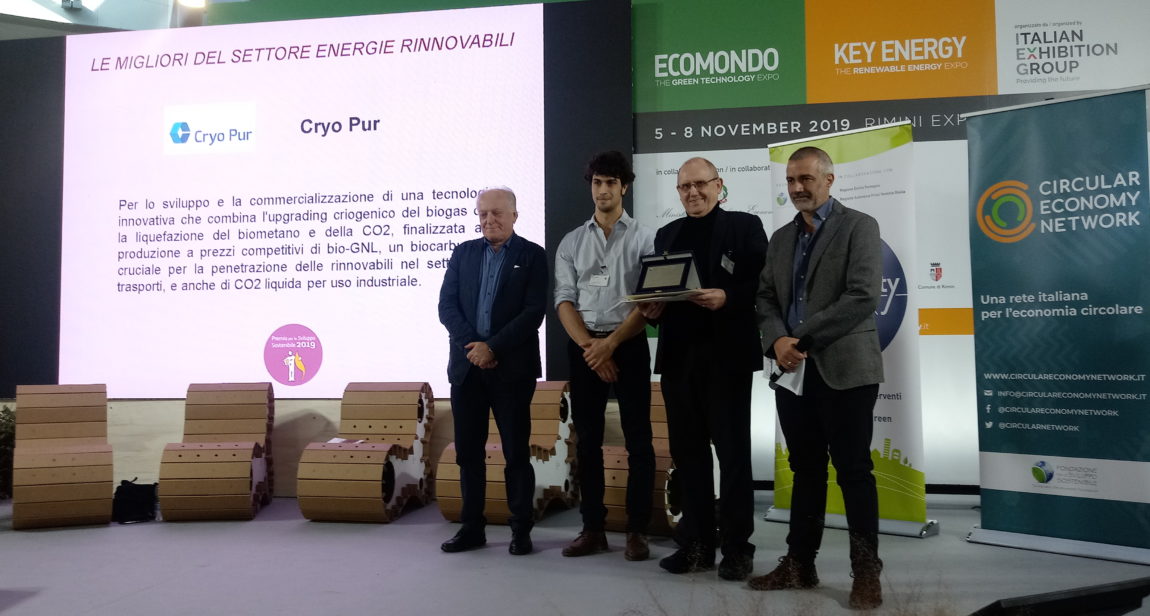 At the 2019 Ecomondo fair in Rimini, Cryo Pur was awarded a « 2019 Sustainable Development Prize » which recognizes the 10 best initiatives of the Renewable Energy sector for their environmental benefits, innovativeness, and deployment potential.
The prize rewards « the development and commercialization of an innovative technology » by Cryo Pur, which enables « the competitive production of bio-LNG, a fuel critical for the penetration of renewables in the transport sector, as well as liquid CO2 for industrial use ».
The « Sustainable Development Prize » is a joint initiative of the Italian Foundation for Sustainable Development and Ecomondo ; it is recognized by the Medal of the President of the Republic and sponsored by the Italian Environment Ministry.
Link to the Sustainable Development Prize website (in Italian) :
http://premiosvilupposostenibile.org/