Cryo Pur signs a new contract for a bio-LNG plant in Norway
July 2020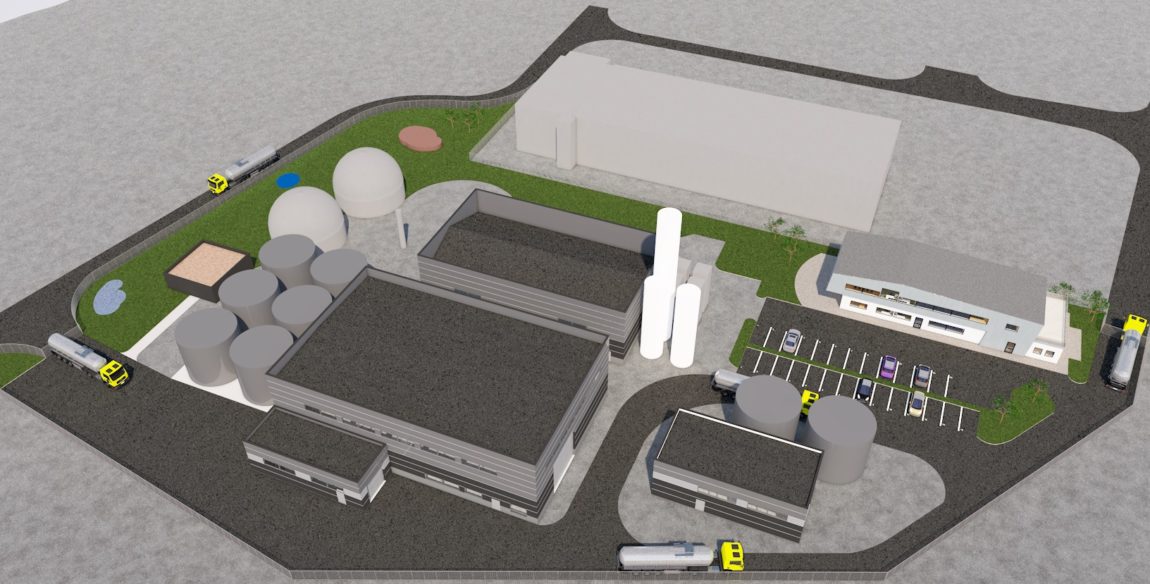 On July 17th, 2020, Cryo Pur and Sunnhordland Naturgass (SNG) signed an agreement for the construction of a biogas upgrading and liquefaction plant on the island of Stord.
Norway's market for liquefied biomethane (bio-LNG) is expanding, driven by a combination of government support and demand from the private sector. Bio-LNG produced from organic waste offers a renewable solution for fueling heavy transport such as busses, trucks and ships, and several Norwegian transport companies have committed to purchasing more bio-LNG in the future.
SNG is a growing gas distributor based on Stord island, whose owners have a history of successful entrepreneurship in the Oil & Gas sector.
SNG's new plant will produce biogas from fish waste and manure, and will include a Cryo Pur "Cryo Fuel" unit to transform this raw gas into bio-LNG and liquid CO2.
This breakthrough solution was chosen by SNG after a thorough technology assessment involving Gas experts and visits to Cryo Pur's reference plant in Northern Ireland which has been in operation for the past two and half years. Successful negotiations were carried out in spite of COVID-19-related challenges.
The plant will be able to produce up to 8 tons per day of fuel-grade bio-LNG and 11 tons per day of liquid CO2, with enough flexibility to follow a phased ramp-up and to feed gaseous biomethane into SNG's gas grid. Cryo Pur will also deliver the storage and transfer units for the cryogenic products. The plant's production start is planned for Q3 2021.
Jan Kåre Pedersen, CEO of SNG, said: "SNG is an energy company that aims to be at the forefront of the development of green energy. The Cryo Pur "Cryo Fuel" unit will help to make the factory at Stord a state-of-the-art biogas plant, and will contribute to the large reduction of GHG emissions entailed in the production of bio-LNG for transport, and capture of bio-CO2."
Geoffroy Mattlinger, Cryo Pur's CEO, said: "We are pleased to have been awarded this first contract in Norway, and we thank SNG for this mark of confidence. This is a key milestone for demonstrating our technology's advantages on the Nordic market, and we are optimistic that more projects like this will follow."